KNOW YOUR PROPHET ﷺ
To know him is to love him.
WHAT IS DEENSTREAM?
AN ON-DEMAND STREAMING VIDEO SERVICE THAT GIVES YOU DIRECT ACCESS TO COURSES AND LECTURES FROM THE MOST SOUGHT AFTER ISLAMIC SCHOLARS AND SPEAKERS.
Many SCHOLARS, One Portal
DeenStream hosts content from a wide range of Islamic institutions to bring you hundreds of hours of high quality lectures and courses.
Accessible on any device
Carry the DeenStream experience with you! Watch video on phone, tablet, laptop or TV for on-the-go access to Islamic knowledge anywhere, anytime.
BROWSE, SEARCH, & ORGANIZE
Search the library by speaker or subject, bookmark your progress, or create a custom playlist.
ANYTIME, ANYWHERE.
An ocean of knowledge
With DeenStream, you give yourself direct access to hundreds of hours of content from a wide range of today's most sought after scholars and teachers. You can watch on any device and can search through dozens of complete courses. Begin your journey towards a deeper understanding of the religion today.
OUR PARTNERS
An expanding network of CONTENT PROVIDERS
TAKE A TOUR
Dive into an ocean of knowledge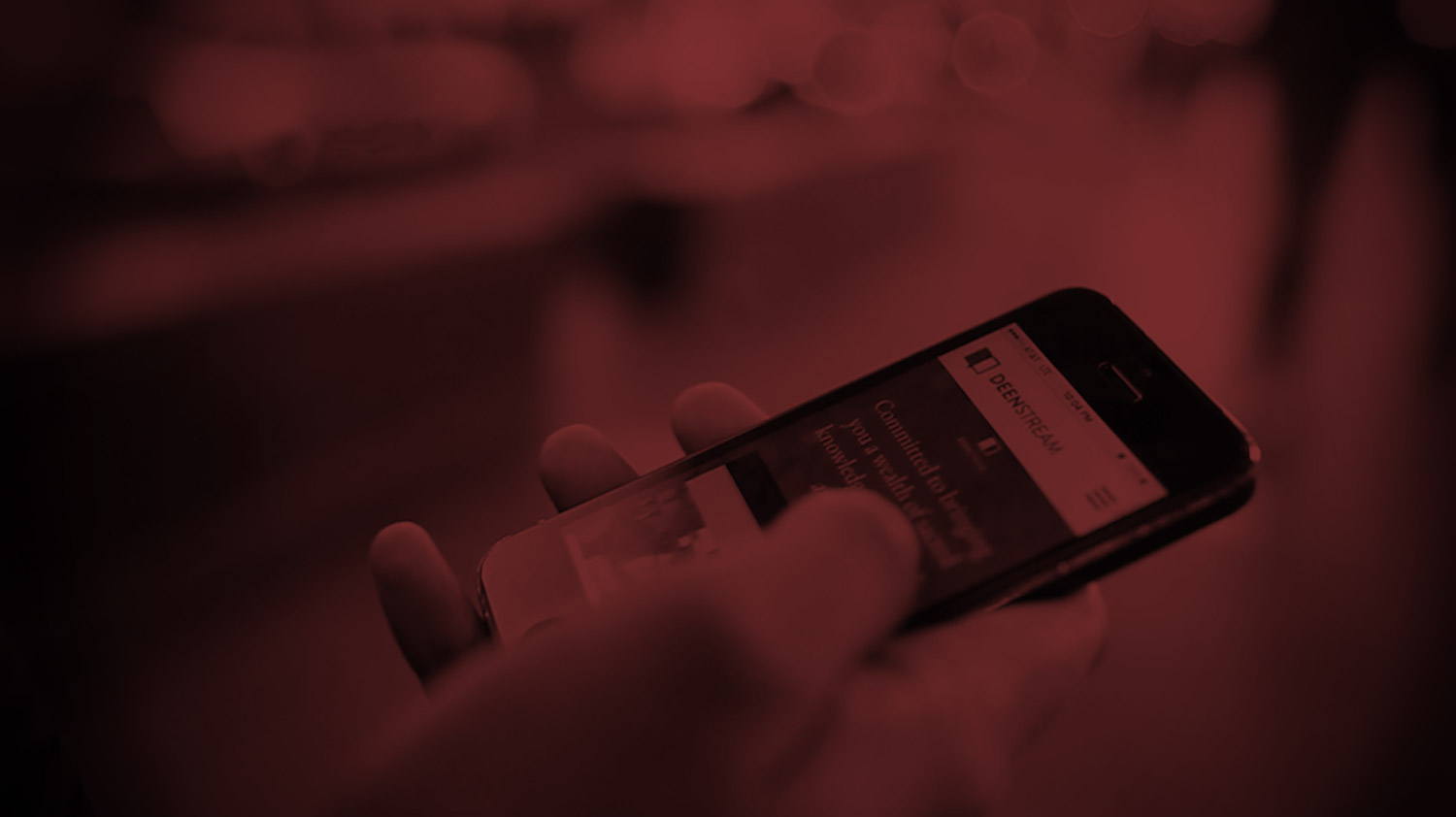 "SEEKING KNOWLEDGE IS AN OBLIGATION UPON EVERY MUSLIM."

- the prophet muhammad -

ﷺ